Modular Homes
---
---

RV Park: Park Model/Trailer RV / Tiny Homes
Park Models/Tiny Homes manufactured with GreenFLEX are a world first, combining the durability of concrete, the super-insulation of modern EPS foam, and the mobility of a Park Model. Our Park Model/Tiny Homes come either as a shell or completely finished inside and out. They are tested to meet ANSI A119.5 & FPBR 1192 and we are certified by RVIA. This meets the standard for a Park Model RV in almost all states. Please refer to the applicability in your state and reference to the associated laws. Please note that in many states Park Model RV's are for temporary/seasonal living and kept in RV Parks. This makes them attractive as vacation homes or rental units in RV Parks.
Build your own park model! The benefits include:
Patented Technology Super Insulated – Flexible Concrete Panels
Semi-finished and Customized options available
Highly recyclable structure of mostly recyclable EPS foam and GreenFLEX
RV Financeable on selected models
Park Model Homes available with Pitched or Flat Roof
Factory certified to exceed the ANSI A119.5 Park Model Building Code and/or RVIA Standards
---
Manufactured Homes (coming soon)
We are in the process of obtaining approval from HUD to build the XXX model Manufactured Home. Once approved, we will be adding models based upon demand. Our manufactured homes will have the same advantages as our Park Model RV/Tiny Homes – Durable, Energy Efficient, & Planet Friendly. The HUD designation allows for its usage as a permanent residence on your lot (subject to local zoning) anywhere that a manufactured home is allowed. Many lenders offer FHA financing for manufactured homes.
---
Worker Housing
GreenFLEX has had strong demand in worker housing particularly in harsh climates
North Dakota
Washington Fruit
---
RV Park Owners/Dealers
Contact us if you are an RV Park Owner or dealer as we offer discounts on purchases of 5 or more units
---
---
MODELS AVAILABLE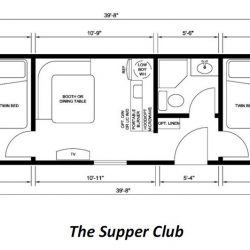 ---
Gallery
---